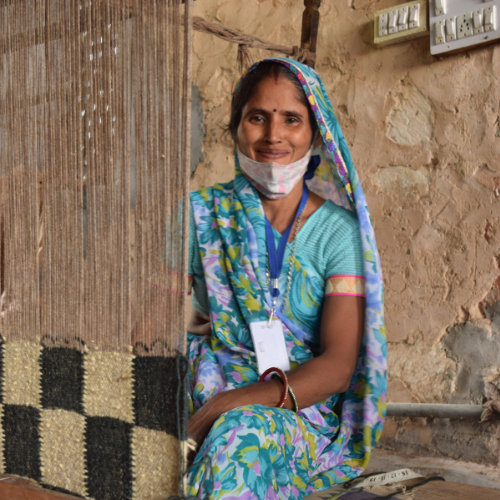 Mrs. Hira Devi is an embodiment of the love and sacrifice that defines motherhood. With 8 beautiful daughters to take care of and a spouse who earns very little as a painter, she embodies the selflessness and dedication that mothers everywhere strive to achieve.
When approached by Vimla International, Mrs. Hira Devi immediately seized the opportunity to work with us and has been a proud earning woman for the past 12 years.
Despite the social stigma that still surrounds the idea of girls being a burden in Indian society, mothers like Mrs. Hira Devi are paving the way towards a brighter future for their daughters. By being financially independent, she has not only transformed her own life but also that of her entire family.
Mrs. Hira Devi's story is a testament to the transformative power of job opportunities in rural areas, and we at Vimla International are committed to providing more such opportunities to women in need. We believe that every woman has the potential to be a force for change and are proud to support mothers like Mrs. Hira Devi in their journey towards a brighter future for themselves and their families.